WELCOME TO

REVELATION


INTERNATIONAL OUTREACH MINISTRY

I want to personally welcome you to Revelation Ministry, because I believe God can do anything for you for He never fails. Here at Revelation, I teach relationship, not religion. Rather than learning religion, you will learn how to have an intimate relationship with the Great Creator of the Universe, Elohim. Learning how to touch Him and Him touching you back, how to speak to Him and He speaking back, and learning to embrace Him and Him embracing you back. Here you will be taught how to speak to the winds and be challenged to create what is not, faith.

As a Seer, the Lord has granted me gifts to see in the spirit, feel, and know what He has for your life. Through the Word of God, together, we will explore and receive all the deposits the Lord has for us because His Word is truly alive! "He that hath ears, let him hear" giving birth to a harvest of an abundant life spiritually and literally. "Believe in the Lord your God, so shall ye be established, believe His prophets, so shall ye prosper".

II Chronicles 20:20.

The SEER,


Dr. Arnella Elizabeth Lewis,

Senior Pastor

"Chosen"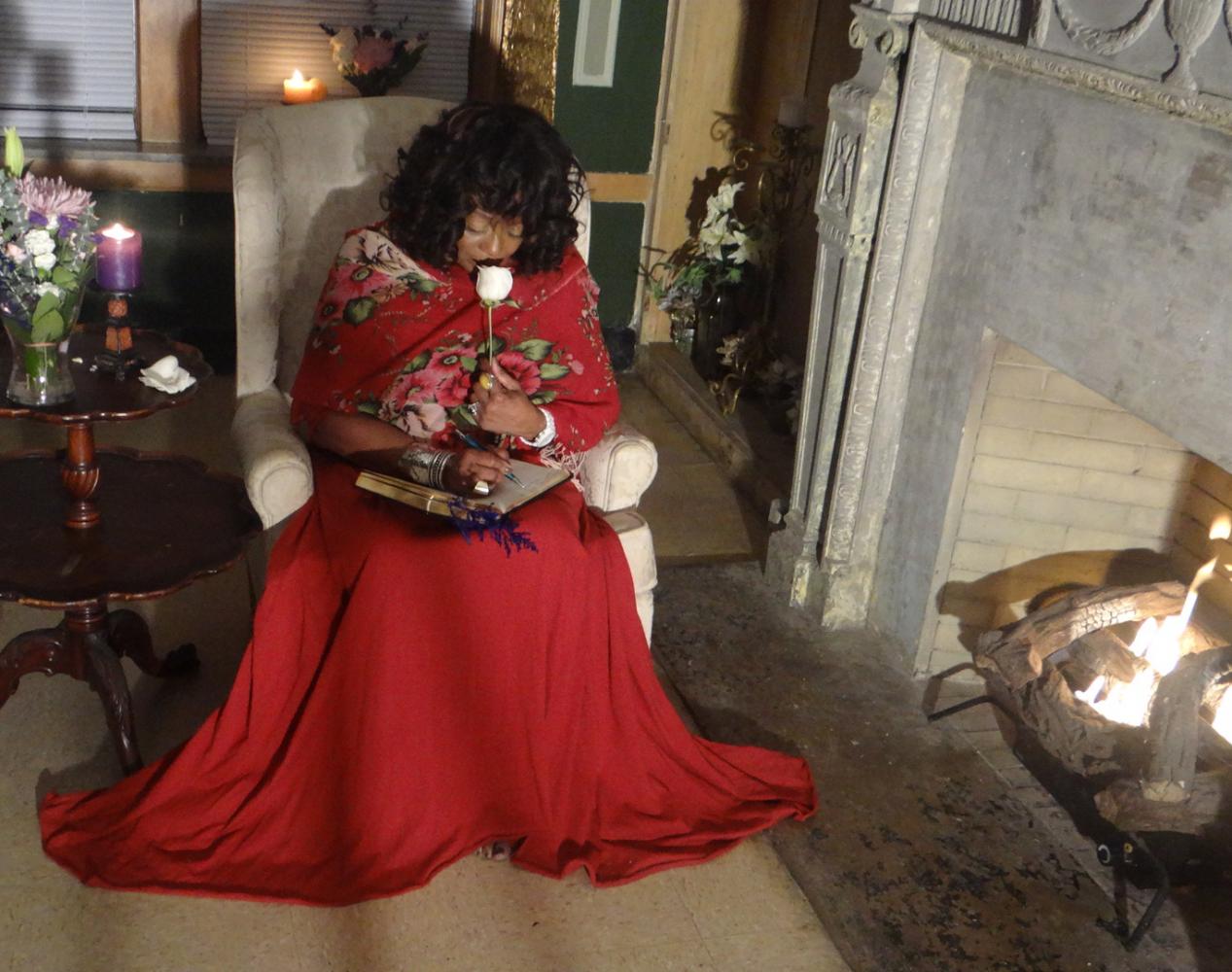 The Lord God had much to pour into Dr. Lewis so, over several years He put inside of her "special" Divine secrets
like in a gift box. These Divine secrets would be locked in her memory until God's seasonof Revelation.
Dr. Lewis has been that vessel, that servant, that messenger to the people of God for many years. Pouring out healing
virtues, creatively speaking change and turning drastic situations around. Studying, meditating, living the Word of God
as He empowers her andleads her every step of the way ... never considering not helping the people, not teaching how to
have a relationship with God and live a victorious life through His Word.
Those precious Divine secrets put inside of that 8year old child are yet today changing and empowering the lives of many
and walking by Faith and not by site, Dr. Lewis stands ready for the work God has for her.
The SEER

Dr. Arnella E. Lewis
Carrying the Word of God is not an easy task... It takes a very special mortal vessel to make the sacrifice of their lives to do
this deed in the Name of the Sovereign God.... It takes a servant of God's "Chosen", His very "Elect". One that He calls and
prepares for this honor ... God does it in unique and some say, even peculiar ways.
The "Chosen" are wise, strong, courageous, tempered, compassionate, virtuous and loving and merciful.
Speaking "Thus says the Lord God" takes all of this and more.

Dr. Lewis is such a one.
"Chosen" at the young tender age of eight Dr. Lewis was take into heavenly places on the back of what she can only
describe at that time as Pegasus, but when she was older and understood better, then it was revealed to her that it
Learn more about Dr. Lewis' profound journey of how God of ALL, prepared His "Chosen"
vessel for a path that only a courageous warrior can walk ...

Click on the link to:
"TAKEN TO HEAVEN
ON THE BACK OF
PEGASUS"
Experience the astonishing truths of the how Dr Lewis was endowed with God's Divine Gifts ...
thus bringing forth the Anointed Prophet and SEER.

Learn the path that the charismatic vessel of God, The SEER, was "chosen" from...
Listen as she tells the astonishing story of the beginning of her "Prophetic" journey of service to our Sovereign God and His people.
"Taken To Heaven On The Back Of Pegasus"
Like us on FACEBOOK

REVELATION INTERNATIONAL OUTREACH MINISTRY/ All Rights Reserved/ Copyright 2007



PROPHETIC PREDICTIONS

The Voice of The SEER


To see more "Prophetic Predictions"




The prophecies that you find here could be pertinent to you or someone that you know,

whatever the case do not take lightly what The SEER has said.

GOD has endowed her with His unique and special anointing to bring His message to the masses and He is not a man that He should lie... His Word will not go out void and come back empty, but it shall accomplish that which He sent it to do.






June 4, 2017

He that has an ear let him hear, these words are given by the

power of God as you hear them and they are relevant to you receive or be

compelled to share as spoken by Dr. E. Lewis. "The Seer."

~ I saw a natural person and a spirit counterpart. The natural person was in color. The counterpart was like a cloud or mist. Almost as if you were a memory. As if two worlds co-existing.Someone sleeping in a twin/ or bunk bed. It should be sibling sharing a room with twin beds. I see a heavy set women talking whose name starting with a P or an J…… Sharing about conditions. The person talking was in an altered state. There was natural fabric and the spiritual fabric. She was talking to another in a bunk bed. They mentioned peanut allergies, and when they were young the allergy caused problems….

~ God is sending the authority here so that what you say will be.manifested.

~ God is sparing lives around the tram. There are mechanical problems with the ram.

~ The heavy set women has a big mouth, and is jealous.

~ God sent his authority to intercede in the situation. God has visited your past.

~ If you have a stuffed animal in your house God

is creating a door where there was no door.

~ A person with a beanie baby............

When God reveals He not revealing for your amusement but for your abundance.

~ God cancels out a spirit of Murder.

~ There is an anointing of change and transition.
For the next 14 days, each of us will be like a Johnny Appleseed blessing. The darkness shall be light. You can't afford to give up, every word spoken shall produce harvest.

~God brings deliverance and reconciliation for the Family that slept in the twin beds.

~ 320 change is coming related to this number.

~ The Scribe ~




Share what you read here...

these Prophecies are to bless, warn, and heal...















Voices of Angels




EVERY DAY THERE

ARE NEW MERCIES!

The SEER,

Dr. Arnella Lewis-Pierce is an Intimate Companion with the Angels of GOD...

She travels to heavenly places to retrieve answers for the people...

Her book,

Voices of Angels The SEER, gives you guidance for situations that might be occurring in your life, answers for matters that concern you and Signs to look for, such as colors, dates, numbers and more... To let you know that GOD hears, and answers you.

He that has an ear let him hear, these words are given by the power of God as you hear them and they are relevant to you receive or be compelled to share as spoken by Dr. A E. Lewis, "The Seer."








19

SEASONS

This is the day that Your Hands has Made …

Lord, what can I render in service and deed to You today. Oh, my Lord, You meet my every need, You never leave me. I am Your servant and I praise You. I seek Your wisdom, knowledge and understanding… For I know all things work together for the good of them that love You and I do love You, Lord ... Lead me, guide me Lord, for I will do Your will and walk in Your ways.

I will follow Your perfect will for my life. I will execute the judgment that Your spirit pour into me with understanding and compassion. I shall rejoice in Your name all the daylong knowing that my ways and my steps have been Divinely ordered. Amen.

There is a season, when life will effectively teach you new lessons, lessons which will cause you to submit your mind, your body and your spirit to the formation of the regeneration process… Behaviors and encounters through a dying place tendered, ready or not.

The dying place, a place of TRANSFORMATION; a process of God's design, when resistance is a waste of time. The test takes over, change makes the right moves and provides you with the right answers, it's a place and season where remaining the same is not possible. The God of the universe has made the decision for you.

For everything there is a season… The dying place represents your season of ABSOLUTE change. A dying place represents, a time in your life where you are in the midst of being re-formed, and you don't understand what is happening...however, if you resist the germination process it will only delay the harvest. This is a time when you must surrender, yield and submit to give in to the demands of the dying place… Wash you make you clean.

The test will give you choices, but might it strongly be suggested that… You give in! Or what is the option? Remain in the test, God forbid! You will have to decide.

Be steadfast and resist the urge to back away from God into the dark shadows of your soul, to say, "It doesn't take all of that". Be not deceived, life has a way of teaching new lessons which will make you remember the pain of your past, your days, and then nights are transformed into a theater screen of memories where there is a total recall of the dark nights of physical abuse… The dying place, THE PLACE OF TRANSFORMATION, will tangibly awaken in your memory again all that we tried to cover.

Whether it has been twelve years or twenty or thirty or yesterday, the resurrection or total recall of your past failures and many pains breeds surrender to forfeit the bondage of the mind, body and spirit, you reach a humbling place.

On a subconscious level, you begin to speak to yourself, asking yourself questions, puzzled about who you are now. You are now in personal conflict about the difference in your attitude, the uncommon calmness in your behavior… What happened to the old garments of your personalities which were common to you? Commenting about yourself in thought, you say, "I have never surrendered like this before" or in conflict of life when you would have exploded, you respond concerning the conflict, "I've never trusted God like this before"… Or when you are at a crossroad and in the very same hour the correct and appropriate answers present themselves to you and situation which might have become inflammable is now peaceful, wow! You think, "I have never had the ability or the presence of mind to yield to anyone or anything"… His Word about you cannot change.

But now, in this your time of your life's replacement, God desires your greatness to come forth. The dying place is different from person to person…but effective none the less. The universe holds the memories of whatever you have experienced and He the God of Creation and Design is so prepared to labor over the clay of your past to prepare you for what is to come…. He wishes that you prosper and be in health even as your soul prospers.








Voice of Angels

The SEER

Book

By




The SEER

Dr. Arnella Elizabeth Lewis

-------------------------------

The SEER's Book comes with a deck of cards'; you would pull a card, which has a number on it, then check the book for that card number to get The SEER's Prophecy for that day or moment in time...


---------------------------------

THIS BOOK IS AVAILABLE TO YOU

For more information

Call 773.377.6344



REVELATION INTERNATIONAL OUTREACH MINISTRY/All rights reserved/ Copyright 2007