WELCOME TO

REVELATION


INTERNATIONAL OUTREACH MINISTRY

I want to personally welcome you to Revelation Ministry, because I believe God can do anything for you for He never fails. Here at Revelation, I teach relationship, not religion. Rather than learning religion, you will learn how to have an intimate relationship with the Great Creator of the Universe, Elohim. Learning how to touch Him and Him touching you back, how to speak to Him and He speaking back, and learning to embrace Him and Him embracing you back. Here you will be taught how to speak to the winds and be challenged to create what is not, faith.

As a Seer, the Lord has granted me gifts to see in the spirit, feel, and know what He has for your life. Through the Word of God, together, we will explore and receive all the deposits the Lord has for us because His Word is truly alive! "He that hath ears, let him hear" giving birth to a harvest of an abundant life spiritually and literally. "Believe in the Lord your God, so shall ye be established, believe His prophets, so shall ye prosper".

II Chronicles 20:20.

The SEER,


Dr. Arnella Elizabeth Lewis,

Senior Pastor

"Chosen"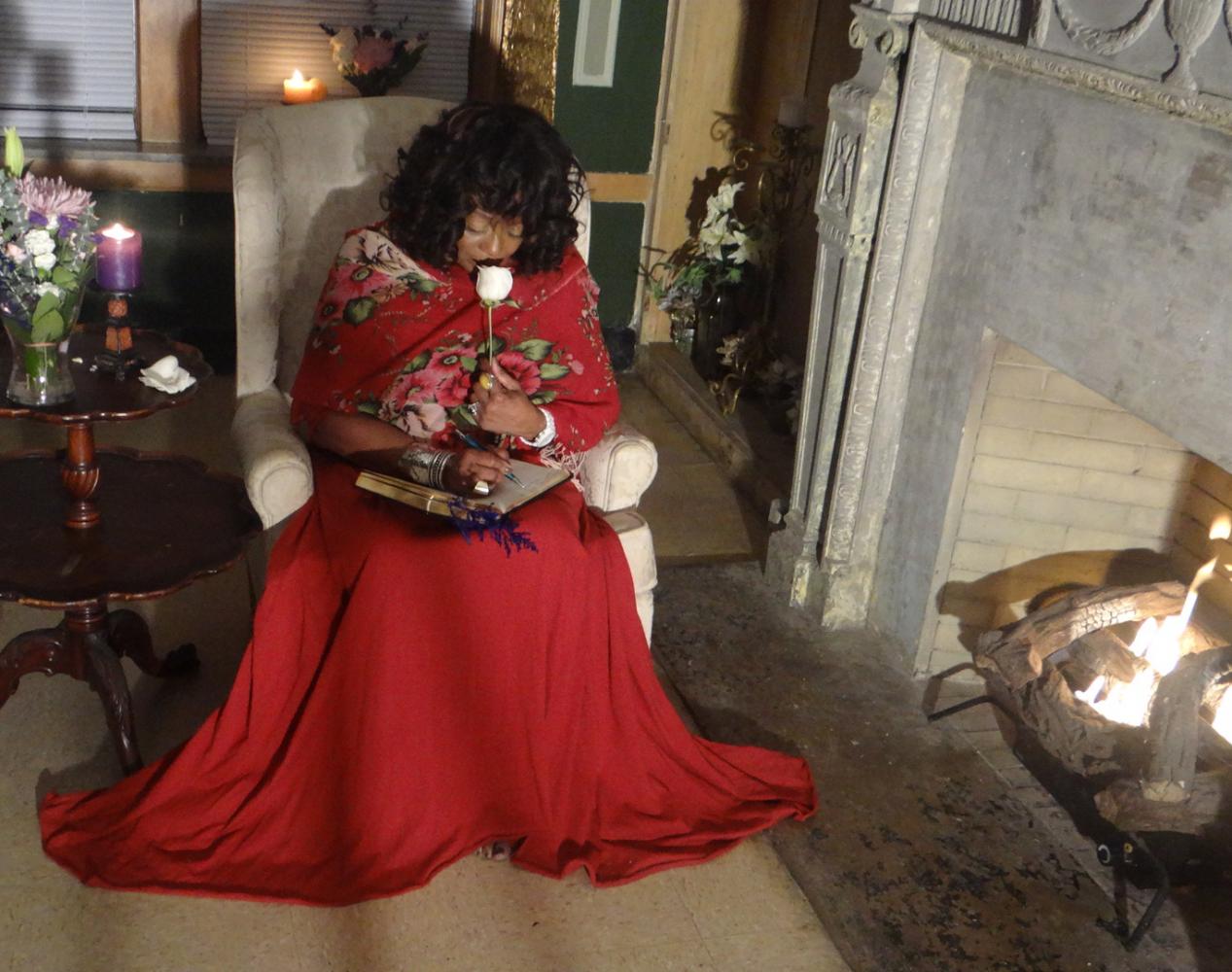 The Lord God had much to pour into Dr. Lewis so, over several years He put inside
of her "special" Divine secrets like in a gift box. These Divine secrets would be locked in her memory until God's season of Revelation.
Dr. Lewis has been that vessel, that servant, that messenger to the people of God for many years. Pouring out healing virtues, creatively speaking change and turning drastic situations around. Studying, meditating, living the Word of God as He empowers her and
leads her every step of the way ... never considering not helping the people, not teaching how to have a relationship with God and live a victorious life through His Word.
Those precious Divine secrets put inside of that 8year old child are yet today changing and empowering the lives of many and walking by Faith and not by site, Dr. Lewis stands ready for the work God has for her.

Learn the path that the charismatic vessel of God, The SEER, was "chosen" from...
Listen as she tells the astonishing story of the beginning of her "Prophetic" journey of service to our Sovereign God and His people.
"Taken To Heaven On The Back Of Pegasus"
The SEER

Dr. Arnella E. Lewis
Carrying the Word of God is not an easy task... It takes a very special mortal vessel to make the sacrifice of their lives to do this deed in the Name of the Sovereign God.... It takes a servant of God's "Chosen", His very "Elect". One that He calls and prepares for this honor ... God does it in unique and some say, even peculiar ways.
The "Chosen" are wise, strong, courageous, tempered, compassionate, virtuous and loving and merciful. Speaking "Thus says the Lord God" takes all of this and more.

Dr. Lewis is such a one.
"Chosen" at the young tender age of eight Dr. Lewis was take into heavenly places on the back of what she can only describe at that time as Pegasus, but when she was older and understood better, then it was revealed to her that it was a Cherubim."
__________ < > __________

Learn more about Dr. Lewis' profound journey of how God of ALL, prepared His "Chosen" vessel for a path that only a courageous warrior can walk ...

Click on the link to:
"TAKEN TO HEAVEN
ON THE BACK OF
PEGASUS"
Experience the astonishing truths of the how Dr Lewis was endowed with God's Divine Gifts ... thus bringing forth the Anointed
Prophet and SEER.

---
Prophetic Prediction
By
Dr. Arnella Elizabeth Lewis The SEER
To see more "Prophetic Predictions"
The prophecies that you find here could be pertinent to you or someone that you know, whatever the case do not take lightly what The SEER has said.
GOD has endowed her with His unique and special anointing to bring His message to the masses and He is not a man that He should lie...
His Word will not go out void and come back empty,
but it shall accomplish that which He sent it to do.
March 19, 2017
He that has an ear let him hear, these words are given by the power of God as you hear them and they are relevant to you receive or be compelled to share as spoken by Dr. A E. Lewis, "The Seer."
God allows the revelation to be revealed, there is nothing new under the Sun. Let the scales fall.
God is preparing the birth of a revelation or idea in you.
God teaches those in position to communicate with autistic children and teenagers. Accept the gift.
This is the month of Agar or good fortune, where people will see you for the first time in the eyes of God. Abundance will fall from their hands. You've been working for years, but your boss needs to see you for the first time.
Remember God is your rear guard!!
I hear Apothecary, creating things that will be massed produced…….
Those born in the month of June god give you 4th, 5th, and 14th. Your joy shall be increased.
I see a man who has children with more than one women, God cancels out a struggle or conflict. I hear phone calls, God cancels the violence. Grace intervenes.
There is a child that is 14 and 19 who shares a father. God covers. It could also be a 7year old. God calms the storm before it starts.
I see a child that is 25 years old God reconciles the conflict.
God heals Rachel, she needs deliverance. God heal her situation around her body and emotions. Also Leah or Lee. The conflict is being quieted for the next 8 days.
A birthday that is the 29th of the month. I hear a conversation about housing and employment. Also there is a double portion for you. At 11:00 there is a call or text coming.
I see someone eating popcorn, God saw you and he knows your needs.
God said tell the people to run, like the rabbit in Alice in Wonderland. You're late and your blessing has been waiting for you.
God is going to drown the debt.
This is the month of the eye, God is saying the spirit will be like Christmas and Thanksgiving.
God said he will put mysteries in your dreams on this week, let God reveal to you.
4, 12, 26
So from now until the the 13th of next month. Expect!
Blessings beyond what you can multiply.
Because He Reigns he sends the Rain.
Click here for more days of >Prophetic Predictions

Share what you read here...
these Prophecies are to bless, warn, and heal...

---
Voices of Angels
The SEER
EVERY DAY THERE ARE NEW MERCIES!
The SEER, Dr. Arnella Lewis-Pierce is an Intimate Companion with the Angels of GOD...
She travels to heavenly places to retrieve answers for the people...
Her book,
Voices of Angels The SEER, gives you guidance for situations that might be occurring in your life, answers for matters that concern you and Signs to look for, such as colors, dates, numbers and more... To let you know that GOD hears, and answers you.
He that has an ear let him hear, these words are given by the power of God as you hear them and they are relevant to you receive or be compelled to share as spoken by Dr. A E. Lewis, "The Seer."
22
FEARLESSNESS
I leave this dwelling place with the banner of God's peace all the day long. When I feel like giving up, You restore my soul. I would never leave home without Your peace or Your embrace.
I will not be afraid of things that are not like You, Oh God; For God has not given me the spirit of fear, but I possess power and I am embraced by God's love and I have a sound mind… Therefore I denounce fear for fear is not of God.
Your Word will be my confession, during the storm I will walk in peace because, You were the strength of our fore-fathers and Lord,You are my strength when I would feel alone and afraid.
I know You are strong, the Word that can change my life, the Word that tells me to be strong and of good courage… Fear not nor be afraid of any, for the Lord my God does go with me… Don't leave me or abandon me.
Lord, so long as I have your authority to stand on, I know that I will be strong and mighty. Please greatly fill me with Your spirit and with unspeakable joy … As you lead me down this path that You have chosen for me and I shall be blessed.
I waited patiently for you Lord and grace heard my cry. You brought me up out of a horrible pit, a place of misery and despair and set my feet upon a rock. You established my going out and my coming in. You took out harsh words of unforgiveness… Gracious Lord, You put a new song in my mouth, even praise on my lips. My enemy shall see Your hand in my life and fear shall cause them to flee… Blessed is that man that makes the Lord his trust.
I delight to do Your will… Your law is within my heart. I have testified of Your righteousness I have kept Your Word. I have declared Your faithfulness and Your salvation.
Don't withhold Your Tender Mercies from me, Oh Lord. Let Your loving-kindness and Your truth continually preserve me, keep me, uphold me comfort and protect me. You are my fullness of joy, You are the beginning and the end and I praise You… Oh Most High God. As the hart pants after the water brooks so, my soul pants after You… Oh God.
Purple

___________________________________________________________________
Voice of Angels
The SEER
Book
By
The SEER
Dr. Arnella Elizabeth Lewis
-------------------------------
The SEER's Book comes with a deck of cards'; you would pull a card
then check the book for that card to get The SEER's Prophecy for the day ...
"He that hath an ear let him hear".
---------------------------------
THIS BOOK IS AVAILABLE TO YOU
Click
Store
here for more information or
Call 773.377.6344
_________________________
REVELATION INTERNATIONAL OUTREACH MINISTRY/ All Rights Reserved/ Copyright 2007